CRM empowering sales reps in Pharma Companies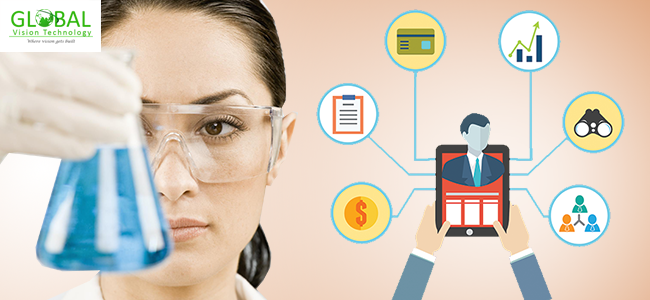 Indian Pharmaceutical enterprises have made rapid growth in the last 10 years. Today 70% of the market share is commanded by 250 companies, out of the total 10,000+ enterprises in the business of API, formulations, generics, bulk drugs etc. Indian MNC's have won several accolades from Global companies for drug innovation, new molecular formulas and meeting the world's most stringent regulatory authority, USFDA norms. They had entered into strategic partnerships with Global entities, which resulted in expanding its footprints in developed and emerging markets. After all, USA accounts for 30 per cent of India's pharmaceutical exports of $ 3 billion, this is growing at 18-20 per cent per annum."
Sign up to get FREE CRM Trial

Today, they stand at crossroads facing a new set of challenges like Government regulations, price control and demand to innovate new drugs to meet doctor/ patient expectations. Sales and marketing are the blood line of any size of pharmaceutical enterprises; sales leaders are facing mounting pressure to improve sales, win new deals and stay ahead of the competition. In the entire eco-system customer relationship management plays a vital role to accelerate Production, drug innovation and operations.
To put behind the age old approach to sales and marketing automation, Vision CRM is reengineering sales process automation in the Cloud for numerous pharmaceutical enterprises. For few CIO's, this is the first swab with a Cloud computing model to achieve tactical customer relationship management objectives. Sales reps play an important role in the sales lifecycle and tracking their each activity will determine future decision making.
What happens to the data related to no of field visits, meeting notes and sampling stocks? In the present day sales reps carry a mobile version of CRM Pharma to maintain data integrity, updating on the move, track all the meeting notes, sampling data and much more. At the higher level of the sales pyramid unifying sales data, tracking region specific sales and visibility was still a challenge with the entire army of sales reps generating tons of sales data on a daily basis.
Vision Cloud CRM unifies region specific sales units across the continents, end to end sales tracking and sales funnel analysis. Enterprises are experiencing the power of Cloud CRM, marking the end of the age old methods for sales reps.
To find out more about CRM Pharma, click here

to conduct a free call.